Corral The Chaos!
Small-group Coaching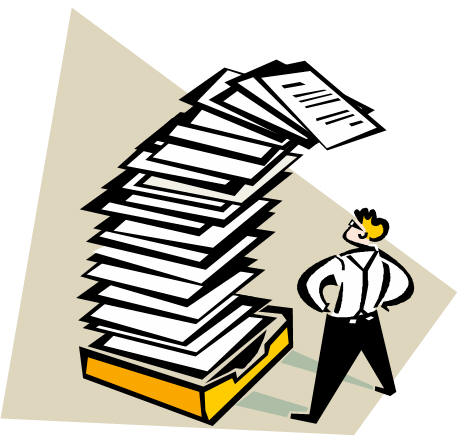 Is the paperwork in your office out of control?
Is your inbox stacked sky high? Maybe you don't even have an inbox.
Sounds like you could use a WORKFLOW PLAN!
Not sure what that means? Picture a document coming into your office. What will happen to that document?
What "path" will it take as it moves through your office? If you don't know, it may end up buried under stacks and piles. After a while, YOU may end up buried under stacks and piles!
A well-thought out WORKFLOW PLAN will prevent that chaos and in this class you will create one that's geared specifically for YOUR office.
Never again will you have to say, "What on earth will I do with THIS?" or "Whatever happened to THAT?"
This is a SMALL GROUP COACHING series meaning that the instructor tailors the subject matter to the specific needs of the participants who register. Each series is unique.